You can choose MENU 【Customized course】 5 items 1480 yen [Tax excluded] All you can drink with +2000 yen
Course details
You can choose MENU 【Customized course】 5 items 1480 yen [Tax excluded] All you can drink with +2000 yen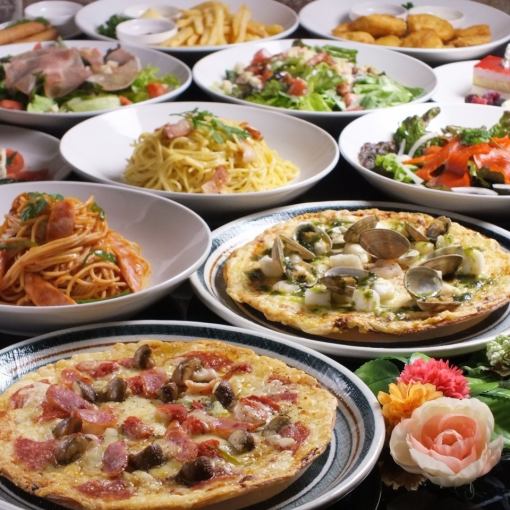 By using a coupon1480 yen
2H All you can drink +2000 yen! 3H drink all you can eat + 2500 yen !!
All-you-can-drink available

☆ Free drink content (2 hour system) LO 90 minutes
Reservation deadline

Visit of hope on the day until 14 o'clock
Available days for reservation

Monday - Sunday - Public holidays - Holidays
Taste · quantity · quality, even a wallet is also very satisfied - even this - even 5! Popular course - Please feel all the handmade commitment by all means one item per item.It is the optimal course content to enter the lead role.To coupon use 2000 yen → 1480 yen! To the leading role desert plate is also required consultation !! First of all, please contact us !!
Course menu
HP exclusive! Selectable MENU 【Customized course】 5 items 1480 yen! Content of [tax exclusion]
◆ Today's salad
[Caprese / Caesar salad / raw ham salad]
From one piece
◆ Pasta of the day
[Sausage's Peperoncino / Vongole Bianco / Western-style Napolitan / Carbonara / Mentaiko and Squid Pasta / Chef Special Meat Sauce / Fresh Basil and Tomato Sauce Sauce]
From one piece
◆ Appetizers & Appetizer
[Cheese 3 varieties / assorted salami / assorted sausages / 3 varieties of sausages / oven baked of potatoes and mushrooms sausages / banyakaeda of fresh vegetables / source of fresh fish carpaccio]
From one piece
◆ Today's deep-fried food
[French fries / chicken nugget / camembert fried fish / fish & chips]
From one piece
◆ Today's dessert
[Various cakes, various kinds of ice cream, today's sherbet]
Please choose your favorite dessert from the day one by one!
2H All you can drink +2000 yen! 3H drink all you can eat + 2500 yen !!
------- 【promise of wine bar Rasheed】 -------
I will offer you a cuisine that you can say "delicious!"
Second, we offer really delicious things precisely because classic cuisine.
Third, do not forget the affordable price.
Four, do not forget the energy and smile.
-----------------------------
All-you-can-drink menu
·beer
·draft beer
·wine
- A glass of wine
·Whisky
·Highball
·Cocktail
· Cassis Orange, Cassis Oolong, Gin Tonic, Moscommeureur etc.
·Soft drink
Soft drinks
2018/09/04 update